Laughing is a healthy body exercise that regulates our blood pressure and relieves our tension. Ever wanted to attend a comedy show and laugh as much as you wanted to? Well, now you can do that by attending a comedy show by Karunesh Talwar. He is a famous comedian from Mumbai who goes straight for two hours giving you a dose of laughter that will blow your mind. Enjoy a session of group laughter at Koramangala from 10th to 11th Feb after 8 p.m. every evening. It is supposed to be one of the best fun Events in Bangalore. People who are fond of music, Bangalore has a lot to offer. Some of the upcoming music events in Bangalore include the show by Rickey KEJ who is a Grammy, award winner.
A live concert in the city of Bangalore from 24th to 25th Feb, 7 p.m. onwards is the best way to spend your evenings. Book your tickets now before it is houseful as the concert is going to be one of its kind in Bangalore. Ricky Kej is a musical Maestro whose music is a tribute to stellar musicians. He represents the sound of Mother Nature. Go wild and natural with his natural musical style. People desirous of doing something incredibly luxurious and different can go for an adventurous luxury train ride. It is called the Pride of South which represents the South Indian art and architecture. The train takes its passengers to destinations with teeming wildlife and warm sunny beaches. You can select any date as per your convenience between February and March. The price differs as per the number of occupancies travelling on the train.
Are you a fan of sweet melodies and want to listen to a melodious voice like that of Shreya Ghoshal? Then we have something totally perfect for you. Alive India in Concert Season 6 presents Shreya Ghoshal Live on 17th Feb, 6 p.m. onwards. The venue for the event is Phoenix Market city in Whitefield Bangalore. There are also few side track events that will let you get no clue on hearing their name for the first time. One such event is the Last Indian Village. It is to be organized on 3rd March, 3 p.m. onwards in Four Point Sheraton in Chennai. It is not very far away from Bangalore if you want to travel plus have some fun in a new place.
Last Indian Village is a playground for free spirits, lovers, travellers, wild loving people and dreamers. It is an excellent chance to escape to the world of magic and music. Just lie down on the grass, kick off your shoes and go with the rhythm of the event. The artists who will be a part of the event are Vini Vici. Next, we have on our list a thing for art and handloom lovers. A marketplace where you can buy hand made products that are so beautifully designed that it will suit anybody's style. It is called the Sunday Soul Sante that is to be held on March 4th, from 10 a.m. to 10 p.m. Your entry ticket is valid at any time in between the specified timing.
The marketplace will be set up in ITPB Cricket ground Bangalore near Whitefield. There will be various artists present at the event. It will be a fun-filled shopping extravaganza where you will find unique handmade items that will mesmerize you. For a weakened full of fun, you can also go for a comedy show that is Midgets be funny. Artists like Anand Rathnam, Shunky Chugani, Pragya Sharoff and Adithya Karthikeyan will be gracing the event with their talent. Watch these funny comics tell you how happiness comes from small things in life that happen to us every day.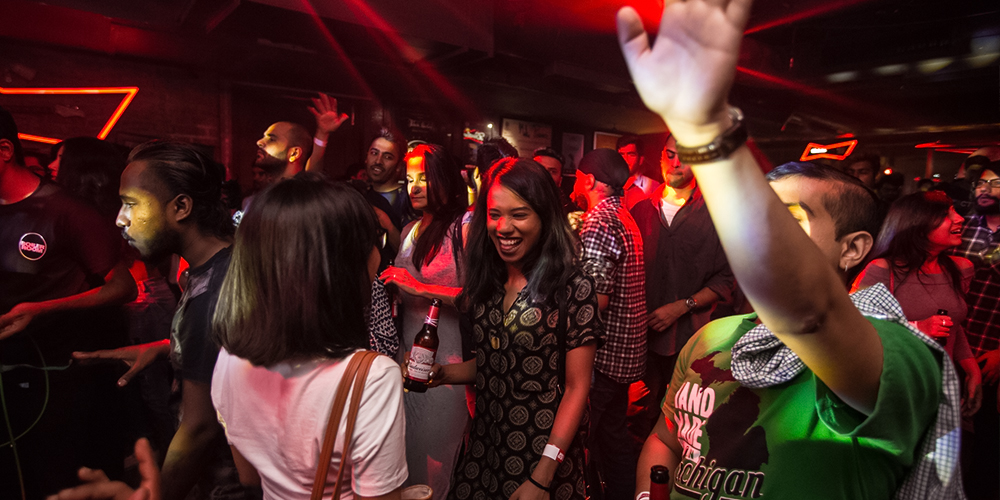 You can enjoy the rhythm of bands like Parvaaz that is a contemporary music band. It consists of four band members who have a music style influenced by some of the international rock bands. Their songs are mostly written in Urdu and Kashmiri. Their songs reflect their diversity from which they belong. They have an album named Behosh which was released in 2012. The event is going to be organized on 16th Feb 8 p.m. onwards in Fandom. The event is known as Fandom at Gilly's redefined presents Parvaaz.
Want to meet the artist James Blunt in his after love tour? Well, you will be glad to have him in Bangalore on the 9th of April, 2018. He will be attending the event James Blunt "The Afterlove Tour" Live in Bangalore from 8 p.m. onwards in the Phoenix Market city place in Whitefield. The tickets are decently priced, and you can have lots of fun over here with your friends without any doubt. He achieved worldwide recognition after the release of his debut album in 2004 that was Bedlam. Singer and songwriter James Blunt has a huge fan base all over the world who loved his single "You're Beautiful". Now you can hear his wonderful voice live at the event.
The truth is that people who attend concerts and other cultural events find it relatively easy to focus on their job. They can keep themselves fresh and energetic because they have a number of special things to look forward to. It is also correct to say that the quality of the events in cities such as Chennai and Bangalore has gone up by several notches. The other aspect of the overall scheme of things about which you should be aware is that your preferences and interests matter a lot.
You can get information about events that may excite you if you visit some well-known online sites. The info on reliable websites will surely help you in understanding the cultural event scenario in Chennai as well as Bangalore. It is not easy to get the passes for popular events where famous artists from across the globe will be performing. So, you must get to know about the method to obtain passes at the right time. Please stay alert about news for such events.