Life is too short to spend worrying about everything that happens around us. Taking out time for yourself and spending some amount of time with friends and family is very important. However, you cannot always go to a park or restaurant to have fun. Why not try something fresh that entertains everyone you are going out with. Have you considered the Events in Chennai that has some celebrities coming up to the city for a musical or a dance night? There are plenty of music events in Chennai that will make your weekend a fantastic one. Some parts of the city are hosting painting shows to welcome art lovers.
Let us take into consideration a list of events that are lined up in Chennai for the upcoming days. With Maha Shivratri, Valentine's and Holi coming up there are a variety of events to attend in Chennai. Many people from outside become a part of these events too. Local people have a festival like occasion going on for a day or a week sometimes in the city. One can always visit any event by taking tickets in advance. Bring family, children and friends to the events and have a gala time whenever you want.
Music events are always fun whether you are fond of listening to classical music or the modern music, music makes you feel good. Chennai is hosting pretty good numbers of music-related events that are to be addressed by various Bollywood celebrities and some local artists as well. For a post valentine celebration, you can go for Live with Drums Sivamani that is to be held on 18th February, 5 p.m. onwards. The place where the event is to be held is SBOA Matriculation and higher secondary school in Anna Nagar. Artists performing here are Benny Dayal, Sivamani and Aishwarya Rajesh.
For this year's Holi, you have Rang De – The Disco Holi to be held on 2nd March, 9 a.m. onwards. The venue of the colourful celebration is Hotel Radha Regent, Arumbakkam. It is the fourth time this event is being organized which marks the presence of young crowd from all over the country who are settled in Chennai. It will give you a breathtaking experience with lots of colour, music, food and excitement. Among our friend's circle, we all have one or two such people who are fond of playing music. Let us give them a chance to showcase their talent on an open mic night.
Evam present mic testing starts on 15h Feb and will continue till 22nd Feb. Every evening post 7:30 p.m. visit Ashvita Bistro located in Bawa road. In this event, you can showcase your talent as a singer or comedian and entertain the audience. Later on 24th Feb, there is an event in Forum Vijaya Mall for Benny Dayal Fans. It is the Mirchi Live and Forum Rocks with Benny Dayal. It starts 7:30 p.mm. Onwards so get ready to enjoy your favourite numbers badtameez dill, lat lag gyi and many more.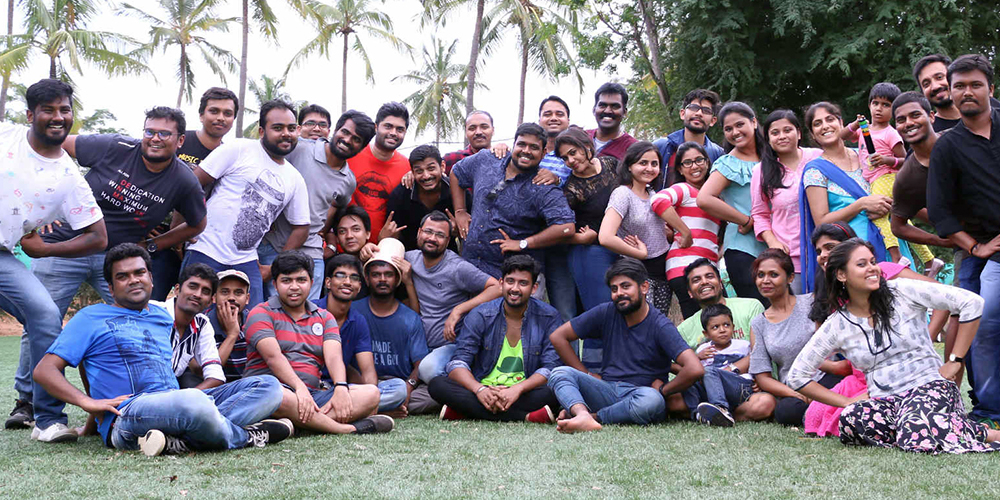 We have something for people who are very fond of retro music from our beloved singers like Asha Bhosle and Mohammad Rafi. It is an NGO fundraising program with retro nite as a theme. It is to be held in Bhavan's Rajaji Vidyashram at Bhavani Campus, Kilpauk from 5 p.m. onwards on 17th Feb. Listen to those peaceful melodies as a tribute to great signers like Mohammad Rafi. Another plan that you can have for Holi is having a musical night with DJs who will fill your ears with the dancing music. Popular DJs who are loved by all such as Ashok Bajak, Vijay Chawla, Manish and Bech all of them under the same roof will set your heart pumping.
This Holi on 2nd March gather for Holi Madras 2018 at Island Ground, the event starts at 9 a.m. make your Holi musical filled with incredible fun. Play colours and at the same time enjoy the disco music to have a completely fun-filled Holi. With Valentine's Day around the corner, there must be some special celebration for the big day. Go for a cruise party with your loved one where you will have some music, food and a little dance to make the day special. Check-in for a cruise party from Harbour Port in North Chennai on 14th Feb to enjoy one and a half hour cruise party.
The tickets are available online and are priced at a decent amount. Give your partner a sweet surprise by taking them on this incredible journey amidst the sea. The timing for the cruise party starts from 10 a.m. until 12 p.m. The package you select for the cruise will include Valentine's cake, DJ, photography, beverages and much more fun stuff. For people who are interested in travelling to places slightly outside Chennai can go to Pondicherry for a musical night. DJ Raghav Chaitanya is coming to Ocean Spray Beach Resort in Pondicherry. The celebration starts at 8:30 p.m. on 14th Feb.
You can select a package as per your interest. The charges are on per couple basis, and each package includes something different for the folks. The lowest package allows you to enjoy the beautiful music along with some food and beverages. Other higher packages will give you the fun of spending a night at the resort, complimentary breakfast the next day and much more. For Valentine's the list of events in the city of Chennai has no end. For more fun, you can travel to the city of Bangalore where the fun never stops.
One doesn't need to have a special day to celebrate something in Bangalore as the city houses some of the best clubs and party options. This Holi and valentines do not just sit back and do the mundane job. Explore stuff around you and have some fun with friends and family. There are plenty of fun options that you can find out online from events related websites. Completing the list in a small article is hard. Therefore you can plan out a comprehensive list of events for more fun by referring to some of the detailed lists of events provided on the internet.